Villard Studios/Art Colony Editions 53-57 Campbell Street Boothbay Harbor Maine 04538 _vsprints@aol.com
WOODBLOCKS

Some woodblocks are available for purchase after the editions are printed out. The "retired" woodblocks are cancelled by filling the groves with white acrylic grout, and applying multiple coats of varnish, thus prventing any further use. Contact us for pricing & availability.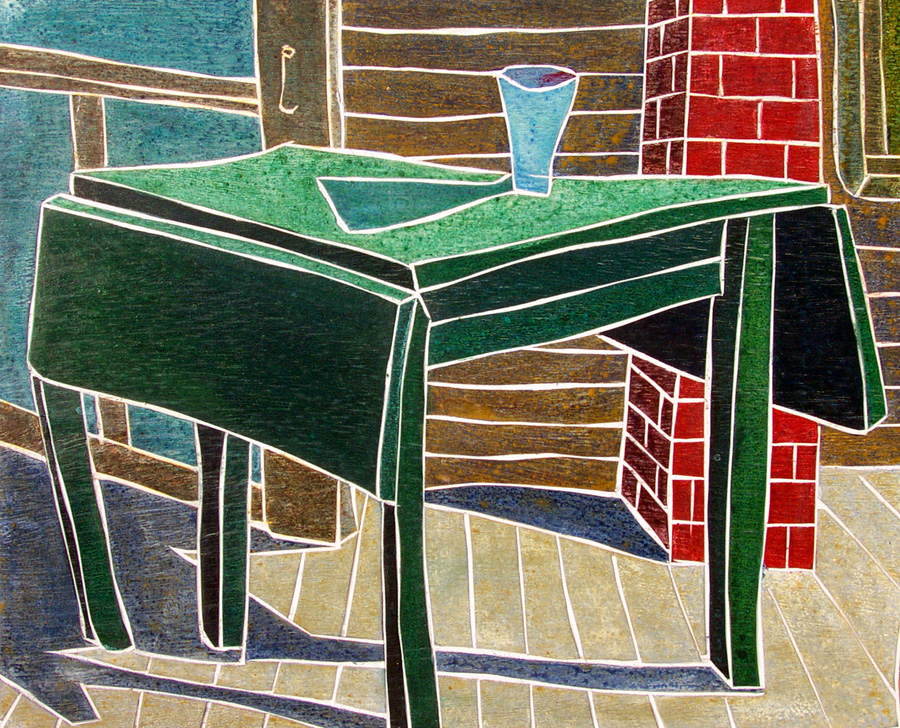 "Table avec un Verre" 14" X 20"